We all know Toucan Sam. He's the spokesperson for Fruit Loops cereal. And while he's not in any danger -- he's a cartoon -- real toucans are.
Elizabeth Pennisi (SCIENCE) reports:
It's bad enough that Earth could be losing thousands of species each year. Now, two independent studies of birds have concluded the ones most likely to disappear are those that serve unique—and possibly irreplaceable—functions in their ecosystems. Consider the toucan: Its iconic beak lets it eat and disperse seeds and fruit too large for other birds in South American rainforests. Yet these striking creatures, as well as vultures, ibises, and others with distinctive physical traits, are likely to be the first to go extinct, homogenizing the avian world, according to one study. A second paper predicts communities will grow more alike as species flock to cooler regions in the face of climate change.
"That's alarming because we know that diversity of sizes and shapes and behaviors is a signature of a healthy community," says Scott Edwards, an evolutionary biologist at Harvard University who was not involved with the work. "This is laying out the grim world we are going to be facing."
The toucan is a beautiful bird and we would be losing a great deal if they became extinct. The San Diego Zoo notes:
There are several species of birds in the toucan family, some with names like aracari or toucanet, but they all sport that large, comical bill.
Why does the toucan have a bill that can be four times the size of its head and nearly as long as the rest of its body? Some say that the large and brightly colored bill is used to attract potential mates. Others suggest it is useful in scaring away predators or other wildlife that might compete with the toucan for food. Still others believe it is an adaptation that allows the toucan to reach food way out at the ends of branches that are not strong enough to hold the bird itself. Toucans are known to reach deep into tree cavities to grab eggs from other birds or to dig deeply into their own nesting cavities to clear them out, and pairs have been seen tossing fruit to one another in a courtship ritual. No matter what purpose you decide on, the toucan's bill is a very useful tool!
Their famous bill is of light, but stout, construction and is hollow except for a network of bony fibers that run crisscross through the top for strength and support. It is made of keratin, the same thing our hair and fingernails are made of. Having such a lightweight bill allows the toucan to perch on the thinnest of branches to reach for the ripest of fruit!
The word "toucan" comes from the sound the bird makes. Their songs often resemble croaking frogs. Toucans combine their extensive vocal calls with tapping and clattering sounds from their bill. Many toucans make barking, croaking, and growling sounds, and mountain toucans make braying sounds like those of a donkey. Females generally have a higher voice than the males.
And here's a video of the very pretty birds.
We're destroying them, we're destroying the world. We can't pin it on anyone else and we need to stop pretending that we can destroy our planet and then just relocate to Mars.
"Iraq snapshot" (THE COMMON ILLS):
Thursday, July 21, 2022. An attack in Kurdistan finally leads to real revulsion over the actions the Turkish government has been carrying out for some time now.
There's not a week that goes by that the Turkish government isn't killing someone in the Kurdistan (northern Iraq). They've set up military bases there, they use War Planes and drones to bomb the area, they've cut down trees in the area -- all of this in violation of Iraq's national sovereignty.
Khaled Sulaiman Tweets:
By destroying and burning natural forests, the
#turkish_army
is eliminating the ecosystem and wildlife in Iraqi Kurdistan الجيش التُركي يمارس إبادة بيئية في اقليم كُردستان العراق سوپای تورکیا کۆمەڵکوژیی دژی ئیکۆسیستم و ژیانی هەمە-چەشنیی هەرێمی پیادە دەکات
Except for Jeremy Corbyn, no non-Iraqi politician has seemed very concerned with this behavior. Today, that may finally be changing.
Ghassan Adnan and David S. Cloud (WALL ST JOURNAL) explain, "Iraq accused Turkey of carrying out an artillery attack on a popular tourist destination in the country's mountainous north, killing eight people in an area where Ankara has conducted a decadeslong military campaign targeting Kurdish militants." Louisa Loveluck and Mustafa Salim (WASHINGTON POST) report:
Videos from the scene of the attack showed a summertime idyll destroyed. Shortly before the strike, families had been gathered by a pool, taking a dip or resting in the dappled shade.
When the shelling began, screams filled the air beneath a canopy of vines. Parents grabbed their children and ran.
Turkey has been conducting military operations against militants from the Kurdistan Workers' Party, or PKK, in Iraq's northern mountains for years. The group has fought a decades-long war for autonomy for Turkey's ethnic Kurdish minority -- but civilian casualties on this scale are believed to be rare.
Rare? Most attacks result in the Turkish government announcing they killed X number of terrorists and when Iraqi media reports that this was a farmer or these were children or whatever, the western media ignores it. Over and over. "Terrorist" is used to describe any Kurd or Yezidi and Turkey is allowed to carry out a genocide not unlike the one they did in the 20th century when they went after the Armenians.
The US State Dept issued the following:
The United States condemns the attack earlier today in the Dohuk province of Iraq, which killed and injured civilians. The killing of civilians is unacceptable, and all states must respect their obligations under international law, including the protection of civilians. We extend our condolences to the families of those killed and our sympathies to those injured. We maintain our strong support for Iraq's sovereignty and its security, stability, and prosperity, including that of the Iraqi Kurdistan Region.
The United Kingdom released a statement as well:
Foreign Office statement on the attack in Duhok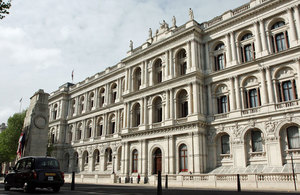 A Foreign, Commonwealth and Development Office spokesperson said:
The UK is seriously concerned by the reports of civilian casualties resulting from an attack in Zakho district of Duhok on 20 July.

We offer our deepest condolences to those affected and express our support for the Iraqi authorities in their investigations.

The UK deplores the loss of life and will continue to support the stability of Iraq including the Kurdistan Region of Iraq.
Sangar Khaleel and Cora Engelbrecht (NEW YORK TIMES) note:
Witnesses to the attack who were taken to the hospital roamed its halls frantically, many barefoot, searching for family and friends. They described traumatic scenes at the bombing site.
"It was chaos ­— tourists' hands and legs were detached from their bodies," said Ahmad Tahseen Ali, 30, from Babil Province, who said he was standing about 20 meters from one of the strikes, which wounded his brother and sister, Ban al-Humnrani, 42, who is a U.S. citizen and was visiting from Sacramento, Calif. "We are used to hearing sounds of war, but I have never seen a horrific scene like this," said Ms. al-Humnrani, who suffered a leg wound.
BBC NEWS notes the death toll is 9 with 23 more left injured.
And the Iraqi government's response? PRESS TV notes that today has been declared "a day of national mourning." IRAQI NEWS adds, "The Iraqi Prime Minister, Mustafa Al-Kadhimi, chaired on Wednesday an emergency meeting of the Ministerial Council for National Security, and directed to submit an urgent complaint to the UN Security Council regarding the Turkish bombing of Dohuk governorate, according to the Iraqi News Agency (INA)." THE TIMES HUB notes, "Iraq withdrew its ambassador to Turkey for consultations." And Ahmed Maher (THE NATIONAL) reports:
Iraq has demanded that Turkey withdraw its troops from the country and stopped plans to appoint an ambassador in Ankara, accusing the Turkish army of a deadly artillery attack on a popular tourist destination in the country's north.
"Turkey has disregarded the Iraqi demands to stop the violations against our sovereignty and the security of our citizens, and to respect the principle of good neighbourliness," Iraq's National Security Council said.
"We ask Turkey to offer an official apology and withdraw its military troops from all Iraqi territories."
AFP describes that protests have taken place:
The deaths in a village pleasure garden prompted several dozen angry demonstrators to protest outside the Turkish visa office in Baghdad early Thursday, despite a heavy police presence.
Loudspeakers blared out patriotic songs as protesters chanted slogans demanding the expulsion of the Turkish ambassador, an AFP journalist reported.
"We want to burn down the embassy. The ambassador must be expelled," said demonstrator Ali Yassin, 53. "Our government is doing nothing."
There were similar protests on Wednesday night in the Shiite shrine cities of Najaf and Karbala and in the southern city of Nasiriyah.
Suhad Talabany Tweets:
Protestors in Khanaqin step on the Turkish flag and burn it, in reaction to the Turkish shelling in Zakho which killed & injured 35 Iraqi tourists yesterday.
#Kurdistan
#Khanagin
#Turkey
#TwitterKurds
Sadar Sattar Tweets:
National mourning has been declared in
#Iraq
after
#Turkey
attacked holidaymakers in Zaxo/southern
#kurdistan
. The bodies of the nine victims are transferred from Hewlêr to Baghdad. Investigations have clearly established Turkey's responsibility.
As is always the case when one of the murders its carried out gets some attention from the press, the Turkish government is denying that they launched the attack.
Julian Bechocha (RUDAW) reports:
The continued fighting between Turkey and the Kurdistan Workers' Party (PKK) on the Kurdistan Region's borders is completely "unacceptable", the Region's President Nechirvan Barzani said Wednesday following the Turkish attack that killed and injured dozens in Zakho.

"The repeated bombings and continued fighting between the Turkish army and PKK fighters on the borders has been completely rejected and unacceptable," the President said, adding that such attacks harm the security and stability of the Kurdistan Region.

President Barzani further urged for an end to the aggressions on the Kurdistan Region's borders and called on the Iraqi federal government to prevent such tragedies from reoccurring.

The Kurdistan Regional Government (KRG) also condemned the Turkish bombardment in Zakho and said that Iraq and the international community must do their part in ensuring that such attacks will not be repeated, describing the Turkey-PKK confrontations as "a source of threat and a permanent danger to the lives of citizens."
Mustafa al-Kadhimi is the country's caretaker prime minister.
#BREAKING
Iraqi PM
attends a ceremony at Baghdad International Airport to receive the bodies of nine Iraqi tourists killed in the Wednesday's shelling of a summer resort in Zakho, Kurdistan Region.
#Iraq
|
#Baghdad
|
#Turkey
National mourning has been declared in
#Iraq
after
#Turkey
attacked holidaymakers in Zaxo/southern
#kurdistan
. The bodies of the nine victims are transferred from Hewlêr to Baghdad. Investigations have clearly established Turkey's responsibility.
Mustafa has made comments as well. CGTN notes:
"Turkish forces have perpetrated once more a flagrant violation of Iraqi sovereignty," he said on Twitter, condemning the harm caused to "the life and security of Iraqi citizens" and reserving Iraq's right to retaliate.
"Turkish forces have perpetrated once more a flagrant violation of Iraqi sovereignty," Kadhimi said, condemning the harm caused to "the life and security of Iraqi citizens."
"Iraq reserves the right to retaliate against these aggressions and take all necessary measures to protect our people," Kadhimi added.
And KURDISTAN 24 notes the response from Iraq's National Security Council:
"We strongly condemn the Turkish attack that targeted tourists in a resort site in Duhok province, leading to human casualties," read a statement published by the Iraqi National Security Council. "We call on Turkey to stop the violations and, as a neighbor, respect Iraq's territorial sovereignty and its people's safety."
"Turkey must make an official apology to Iraq and withdraw all its military forces from Iraqi territory," the statement added.
"The Iraqi Foreign Ministry will urgently submit a lawsuit to the United Nations Security Council against the Turkish attacks on Iraq's territorial sovereignty."
The statement also said that the Iraqi Ministry of Foreign Affairs will summon Turkey's ambassador to Iraq.
The following sites updated: